New Callout and Timer Facilities for NetBSD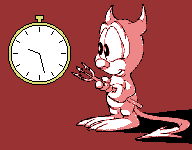 Copyright
The above image is derived from the 4.2 BSD Daemon.
BSD Daemon Copyright 1988 by Marshall Kirk McKusick.
All Rights Reserved.

Permission to use the daemon may be obtained from:
Marshall Kirk McKusick
1614 Oxford St
Berkeley, CA 94709-1608
USA
or via email at mckusick@mckusick.com
See also Mr. McKusick's full copyright notice.
---