| | |
| --- | --- |
| Wedding of Helen & Adam | |
On 2006-Jul-02-Sun in the Seattle area, Helen Wang and Adam Costello will be married.
Invitees, please respond by 2006-May-31.


RSVP
Time & Place
Date:

2006-Jul-02-Sun

Location:

Sahalee Country Club
21200 NE Sahalee Country Club Drive
Sammamish, WA 98074
+1 425 868-8800
simplified map: PDF (18 kB scalable), PNG (264 kB 3200×2331 bitmap)
Google's map and directions

Schedule:

To avoid congesting the security gates, please arrive at a random time between 4:45pm and 5:15pm. The outdoor ceremony will begin shortly thereafter, followed by an indoor dinner reception.
Hotels
We have reserved discounted blocks of non-smoking rooms at the following three hotels.
Cut-off date: 2006-Jun-02
15805 SE 37th St.
Bellevue, WA 98006
425-373-1212
Queen Studio: $89.00
One Bedroom Executive: $109.00
12 miles from wedding, 10 miles from Seattle, 6 miles from our house.
map and directions
We think this is the best value among the three hotels. Both room types have a kitchen. One Bedroom Executive has a bedroom with king size bed and a living room with a fold-out queen size bed. Breakfast and use of laundry machines are included.
Cut-off date: 2006-Jun-30
1885 15th Place NW
Issaquah, WA 98027
425-392-8405
Two double beds or one queen: $69.99
10 miles from wedding, 15 miles from Seattle, 3 miles from our house.
map and directions
Cut-off date: 2006-May-31
1100 Broadway
Seattle, WA 98122
800-590-1801 or 206-325-1400
Standard room, two queen beds or one king: $159.00 + $14.00 parking
20 miles from wedding, 9 blocks from downtown, 18 miles from our house.
map and directions
Free shuttle service to various points of interest in Seattle.
Attire
There is no rigid dress code, but we encourage dressing up; for example, suits and dresses.
Invitation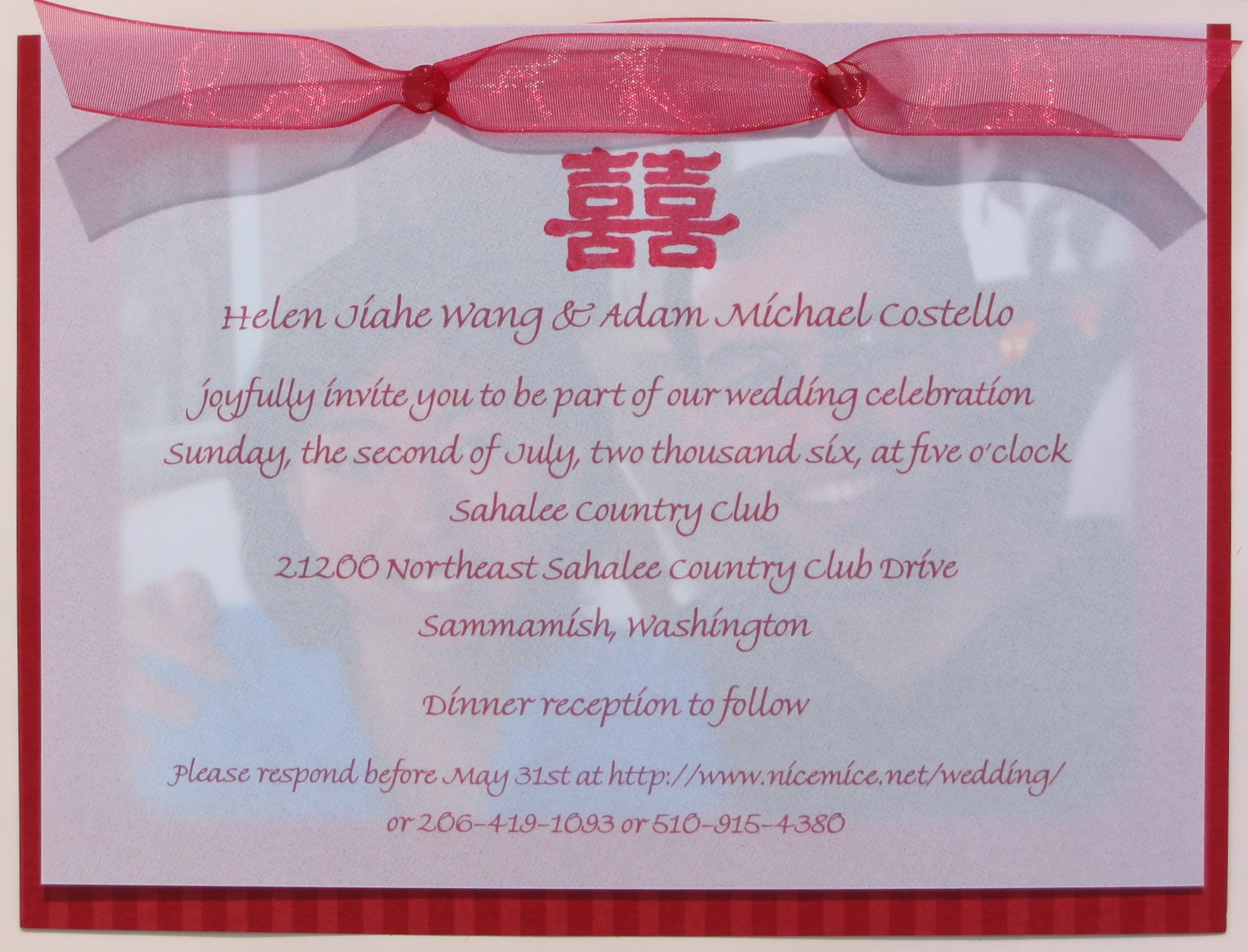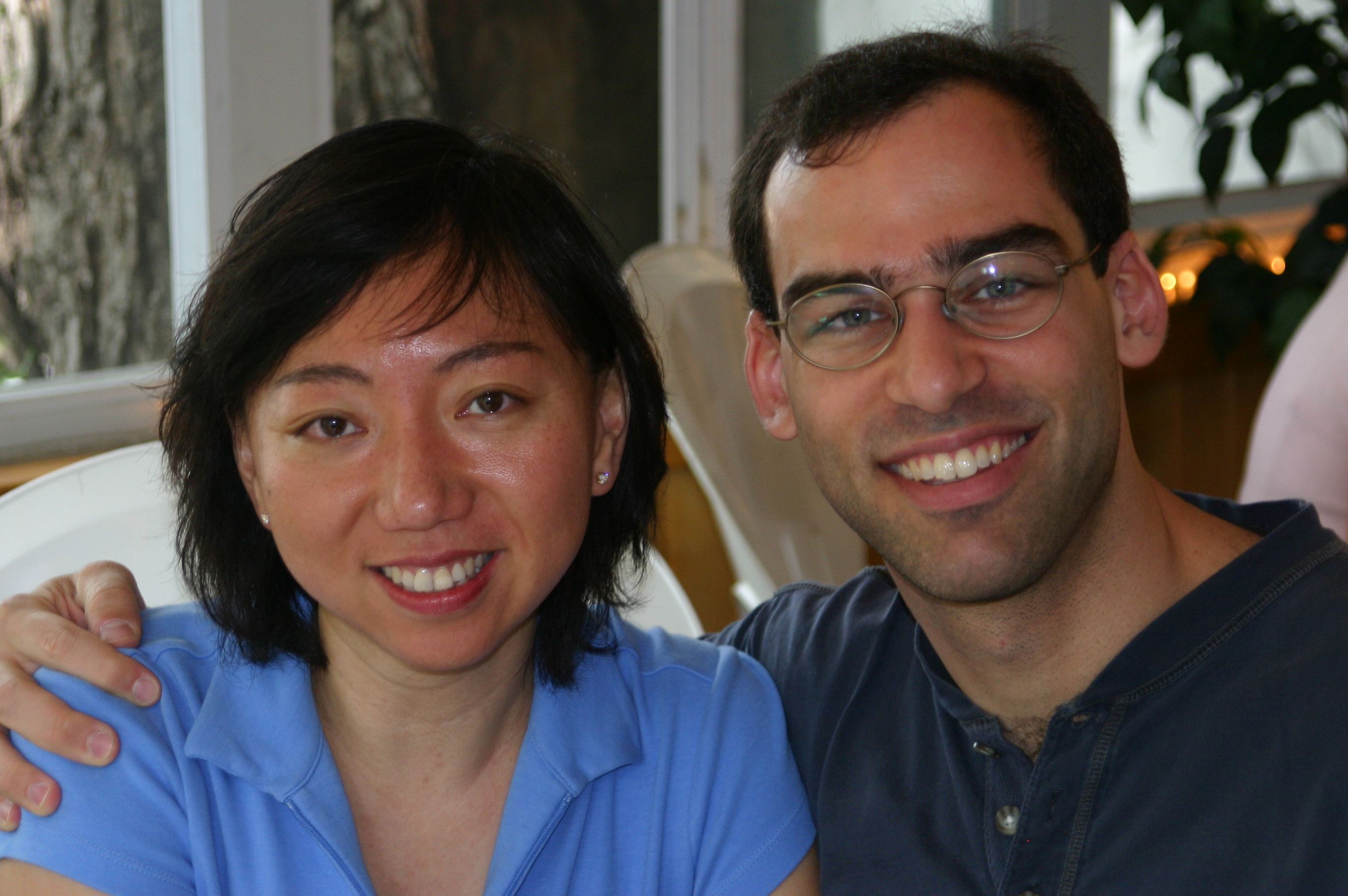 囍
Helen Jiahe Wang & Adam Michael Costello

joyfully invite you to be part of our wedding celebration
Sunday, the second of July, two thousand six, at five o'clock
Sahalee Country Club
21200 Northeast Sahalee Country Club Drive
Sammamish, Washington

Dinner reception to follow

Please respond before May 31st at http://www.nicemice.net/wedding/
or 206-419-1093 or 510-915-4380
invitation JPEG (788 kB 2192×1672), photo JPEG (400 kB 2720×1808)
---